2012 Pomegranate Prize Recipient
Rabbi Eliav Bock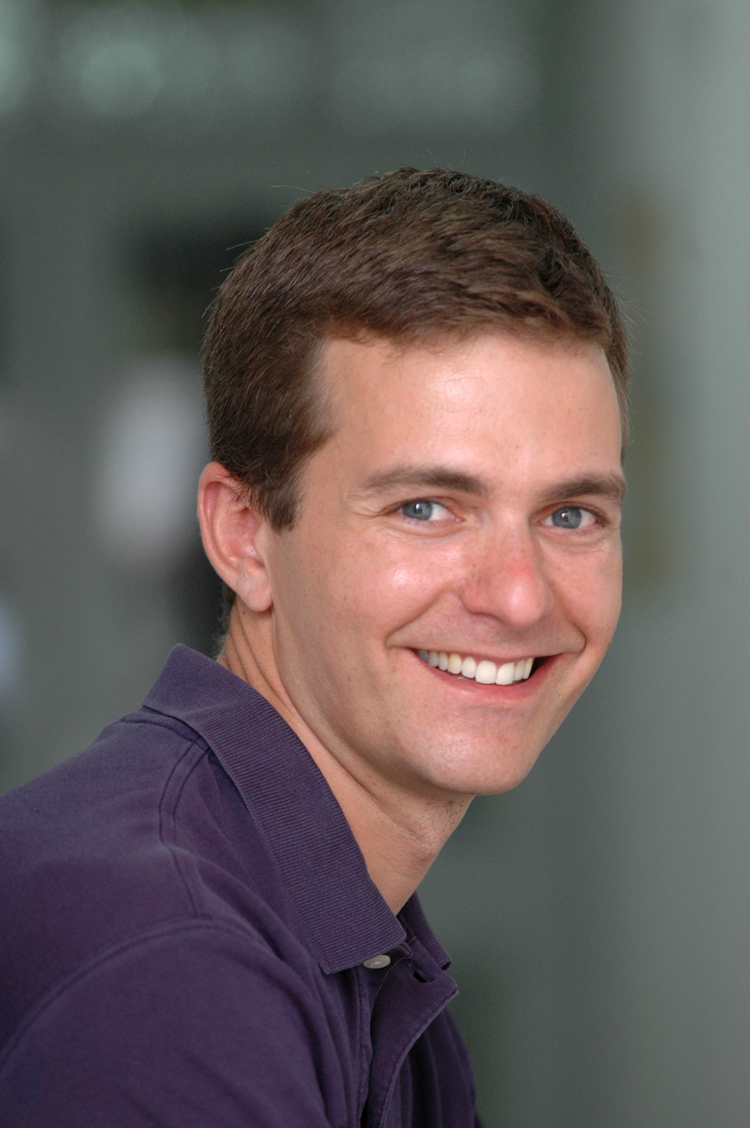 At the end of last summer, a video of a young camper describing his experience at Ramah in the Rockies made the rounds. "It's been really incredible to have the opportunity to spend four amazing years here and personally it's been really important for self-growth, for learning about Judaism, for learning and experiencing nature, (and) for being around all of you incredible people," he said, emotion cracking and friends cheering.
Ask Rabbi Eliav Bock, the camp director, to identify a recent "aha" moment, and he invariably mentions this testimony, delivered during the last Havdalah at camp in 2015.
"Now I know why I'm working every day on just five hours of sleep," Rabbi Bock said. "It's all worth it just to see how the lives of kids and counselors are changed by the work we are doing here at this camp."
Rabbi Bock was a critical and central voice in the early imaginings and ultimate creation of this camp, which opened in 2010 and continues to grow with widening reach and impact under his leadership.
Ramah in the Rockies, nestled in the Pike and San Isabel National Forests southwest of Denver, is the only rustic, kosher, Jewish outdoor adventure camp in the country and a place of pride within the Ramah camping network.
Rabbi Bock brings an unusually varied background to the camp. This is a former Wall Street trader turned rabbi, after all, who is admittedly more comfortable leading and teaching from beyond the pulpit rather than in front of it, and who relishes the great wide open as his classroom.
In 2012, Rabbi Bock received The Covenant Foundation's Pomegranate Prize, which recognized his promise as a young Jewish educator for leadership and impact in the field.
For sure, his passion for Jewish education and adventure suffuses the 360-acre property that is Ramah in the Rockies.
An environment of learning and discovery is shared by campers and staff members and is visible at every turn, from the Mussar-inspired value bracelets worn by campers and the siddurim hitched to mountain bikes, to the Jewish agrarian laws taught in gardens and biblical tales discussed on the archery range.
"Everything we do and see here is through a Jewish framework, translating the awe of the outdoors into a connection to the divine," Rabbi Bock said. "Everyone here, purposefully or not, and whether camper or staffer, is engaged in a Jewish journey."
As importantly, Rabbi Bock has brought a self-effacing leadership style to empower the place and everyone there, whether staff members honing skills through a Jewish lens, or campers challenged to best mountain climbing achievements from a year earlier.
He has a huge desire to get his hands dirty, leading some of the campers on adventure expeditions, getting sweaty on the basketball court, and along the way shattering more traditional images of what a "rabbi" can be and creating an approachable Judaism for a young generation.
At the same time, he has deputized his staff, numbering about 100 last year, to take the reigns of Jewish education and give it a personal mark based on their own experiences, exposures and interests, and to have a voice in setting the mission and vision of the camp.
His staff lauds him for creating a camp community that is inclusive in all ways, and which by its very existence as such is a lesson in 21st century diversity and acceptance of other.
"When I told him I was a recovering drug addict, he took a chance on me and from there my relationship with Judaism has flourished," said Joel Dworkin, who has spent five summers on staff at the camp, coordinating expeditionary trips.
"He is a progressive leader and puts in the forefront issues that Jews don't always acknowledge, like homosexuality or addiction or gender identity. He stands by his convictions of inclusivity and hides no one in the background. He respects us all as leaders with value to add to this environment and to each other's Jewish journeys."
Another counselor, Danit Cohen, said the environment fostered and nurtured by Rabbi Bock contrasted immensely with other camps where she has spent summers.
"Eliav is very intentional," said Cohen, who was a biking instructor at Ramah in the Rockies in 2015. "He pushes camp values, does things with a purpose and is serious about goals. People react and buy in to that. The first day I was here, I knew I was in the right place."
Ramah in the Rockies had two seasons behind it when Rabbi Bock received the Pomegranate Prize in 2012. The award is, he said, "a huge acknowledgement of the work that we are doing here and the work to come."
He has and continues to derive great value from the camaraderie of his Prize cohort and the Covenant network of Jewish educators that he has met and learned from during his three years of engagements, exposures and study as a Pomegranate Prize recipient.
"Rarely am I not blown away by the commitment and intellect of the people I have met due to this honor," he said. "I feel that I have an entirely new network of people I respect and whose ideas and perspective I can always draw upon."
For example, at a Covenant Foundation Project Directors retreat, he was wowed by a talk by author Ori Brafman, who wrote "The Starfish and the Spider," about organizational decentralization. Afterwards, Rabbi Bock modeled certain aspects of the camp according to the book's teachings and philosophies.
He used some of the resources accompanying the Prize to take lessons in Qigong, a holistic system of body posture, movement and breathing that is used to promote focused attention and spiritual awareness. This gave him time to reflect and tend to his mindfulness as an individual, husband, father and Jewish educator in new and profound ways.
Back at camp last summer, Rabbi Bock shared his thoughts about his Jewish educator role.
"I can teach camping and biking skills, but this mountaineering stuff? I don't know enough about it. And I can talk about hay and manure until the cows come home, although I haven't been on a horse in a few years. The counselors are head and shoulders above me on all that.
"What drives me is the Jewish education going on here, through whatever mode it's happening. And there is no better place to learn about Jewish text, values and tradition than in an outdoor environment. There is not a job in the Jewish community that I'd prefer to have than this one."