2011 Pomegranate Prize Recipient
Rabbi Marc Baker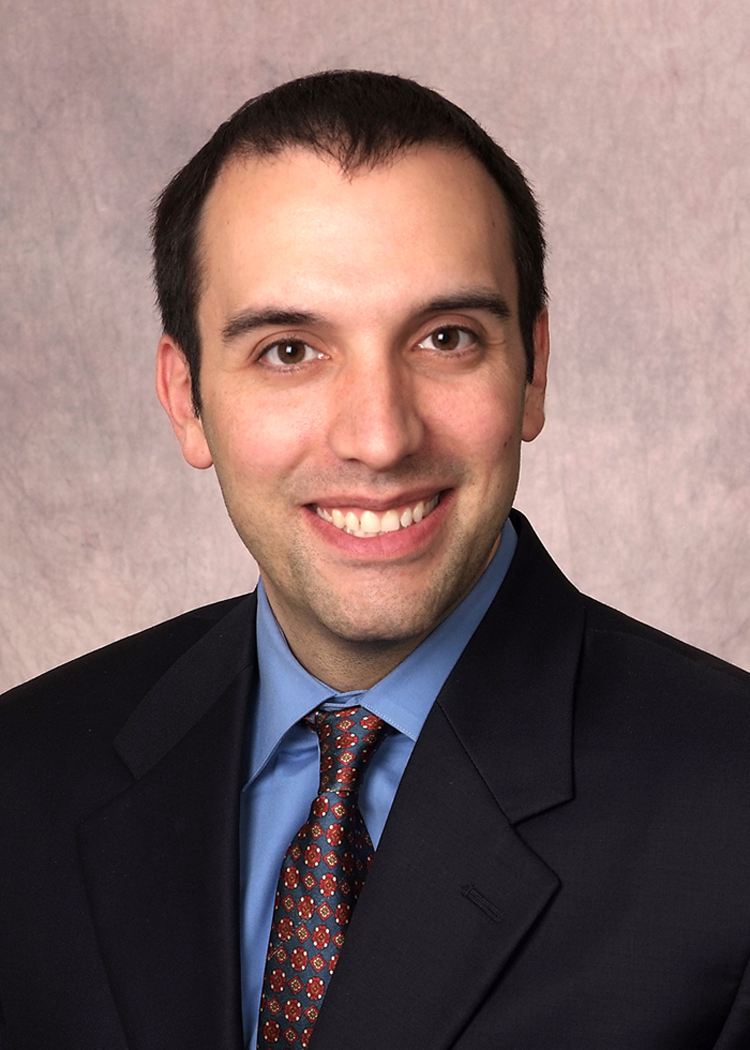 When a teacher is hired at Gann Academy, Rabbi Marc Baker makes it a point to say, near immediately, "Congratulations, you are now a Jewish educator." It may seem obvious, as he heads a well-regarded Jewish day school in Waltham, MA. But to Rabbi Baker, the statement marks a transformative moment and sets the tone, not only for an educator's trajectory through Gann, but for the ethos of the entire campus.
"The language we use to speak of this work shapes our culture, how we educate, and how people act," he says. "I don't expect science teachers to teach Torah in the lab, but what they are teaching should touch the hearts and minds of adolescents and invite them into a broad conversation about what it means to be human. If they are doing that, then they are doing Jewish education."
Eight years in as Head of School, Rabbi Baker brings the perspective of a young generation of Jewish educator to a well-established school and community. Words like "innovation" and "start-up" flow off his tongue as easily and naturally as Jewish text, and he commands an ELI Talks stage with the command of a Zuckerberg.
This all reflects Baker's desire to challenge more traditional structures to make Gann, which has about 300 students, a leading, modern model of dynamic, pluralistic Jewish education.
"Many Jewish schools are wrapped up in doing the same thing in a slightly better way, or tweaking here and there," he says. "I'm more interested in determining how Judaism will map onto the lives of Jews in the 21st century and what we can do as a school, as part of the larger Jewish ecosystem, to make a serious and engaged Judaism relevant."
Rabbi Baker is Gann's second Head of School, having followed Rabbi Daniel Lehmann, who brought a bold vision of a pluralistic day school to reality at Gann and along the way was honored with a Covenant Award for excellence and impact in Jewish education. Lehmann also hired Rabbi Baker as the school's athletic director, giving him his first experiences as a professional in a day school setting.
Baker has committed himself to advancing Rabbi Lehmann's vision to a still higher level through a culture change that emphasizes community – he in fact calls himself a "communitarian" – and avoids barriers and silos.
What that translates to at Gann under Rabbi Baker's leadership is the dismantling of compartments and a more integrated approach to Jewish education.
"Judaism should speak to our essential human questions. I worry that many Jewish teenagers and young adults live bifurcated lives – that high school lights their fire intellectually but their Jewish knowledge remains pediatric when they stop after Hebrew School," he says.
"They must see that our tradition has a voice to contribute to the total human conversation. That has been my journey and it is what I want to offer to the next generation."
Baker has played this out at Gann in innumerable ways. From a purely organizational perspective, he has ripped down walls separating Jewish and general studies and installed a director of teaching and learning to oversee both sides of the equation.
On a more ephemeral level, he is changing the discourse in a holistic fashion. For example, he has instituted and directed professional development based on mussar, a spiritual practice that focuses on character traits like truthfulness, generosity, patience, and humility in an effort to help people overcome inner obstacles and create a common language and approach and inform pedagogy.
"If you want to shape the hearts and minds and character of kids, then you have to start with the adults," he says.
To this end, when Rabbi Baker was awarded the Pomegranate Prize in 2011, he seized the opportunity to connect with mentors and great thinkers in the field of education and he set out on a pilgrimage, of sorts, to meet them and discuss educational approaches and his own identity as a change maker. Among them was Parker Palmer, an author, educator and activist who focuses on issues in education, community, leadership, spirituality and social change, all elements of Rabbi Baker's own DNA.
"The Pomegranate Prize elevated my own mindfulness about my own career path," Baker says. "It's not my nature to think about this too much, as long as I am growing and challenged and inspired, as I am every day at Gann. But I was given an opportunity to reflect on a future path, and future impact I can make."
And his leadership and impact as a Jewish educator extend beyond the Gann campus, as well.
Rabbi Baker, is, says Gann's Founding Board Chair Michael Bohnen, "a player who is making impact throughout the entire greater community," as, for example, Scholar-in-Residence for the Combined Jewish Philanthropies' Acharai program, which cultivates young adults for future roles as Jewish leaders.
"Rabbi Marc Baker has what we are all looking for in this and the next generation of Jewish educational leaders: vision, passion, knowledge, a deep understanding of the shifting-sands of Jewish life, and a deep-rooted commitment to keeping Judaism relevant and engaging to students regardless of how society changes," adds Dr. Marc Kramer, Executive Director of RAVSAK: The Jewish Community Day School Network.
Baker admits that he feels extremely fortunate to have a position allowing him to path the journey of a young generation of Jews and a committed cadre of educators, and in the process, his own.
"I see my impact as a cultural one," he says, "balancing the pursuit of excellence with relationships, compassion, growth, nurturing and a deep sense of investment in the holy spark in every individual."